"For they heard them speaking in other languages and magnifying God."
Acts 10:46
Who are we?
YWAM Language Services is a language ministry dedicated to providing free interpretation, translation and language courses to Christian missionaries in YWAM. We are a national team of 20 plus volunteer Christian interpreters, translators, and language teachers who have a heart for seeing God transform lives via the heart languages of the people. Through the power of numbers and most importantly, the Holy Spirit, we equip English-speaking missionaries with the linguistic tools they'll need to bring the Kingdom of God to the nations.
Service Area & Languages
We currently serve the seven YWAM bases of France and the base in Salta, Argentina but we'll soon be expanding into Belgium, Switzerland, and Quebec in Canada. We provide our services between English, French and a bit of Spanish for now. We hope to expand into other languages in the future.
Interpretation
DTS or secondary school lectures
teachings 
events 
evangelism
shows 
conferences
meetings
and so much more
Translation
text 
documents
websites 
social media posts
promotional materials
video transcripts 
handbooks
worship lyrics
timelines
and so much more
Language Course 
We provide personalized language courses onsite or online.
Language Service Request
If you're a YWAM base or ministry in need of one of our language services, then use the link below :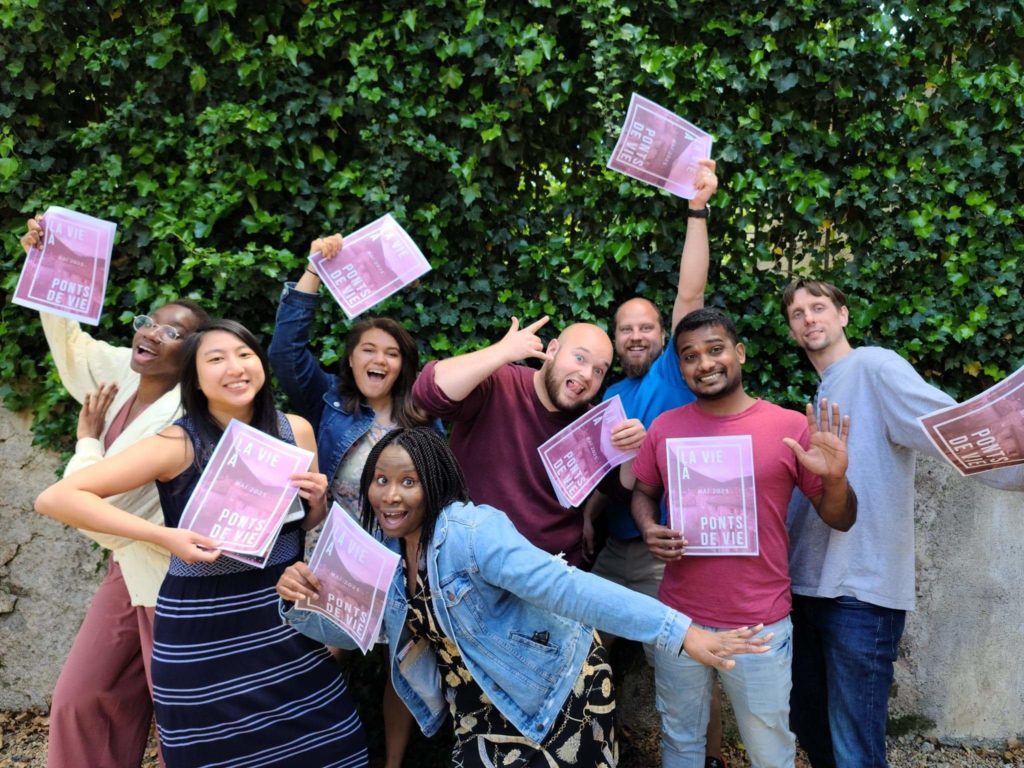 Join the Team
Are you bilingual in French and English or Spanish? Do you have a heart for translation and serving His Kingdom? Do you live in Europe? Then join the team!
We need volunteer interpreters, translators, teachers, designers, and coordinators. No degree or years of experience required. We provide training, workshops, observation opportunities, and mentorship.
Benefits of being a part of this volunteer opportunity:
travel
support 
resources
free housing and food during work period 
volunteer hours 
ability growth
participation in times of worship and intercession 
community of language lovers 
and so much more